Are you thinking about moving your office? Whether you're outgrowing your current space, looking for a more convenient location, or simply wanting to freshen up your environment, relocating your office can be a big undertaking.
But don't worry – we're here to help! In this guide, we'll walk you through everything you need to know about moving your office, from planning and preparation to execution and follow-up. We'll also provide some helpful tips along the way to make sure your transition is as smooth as possible.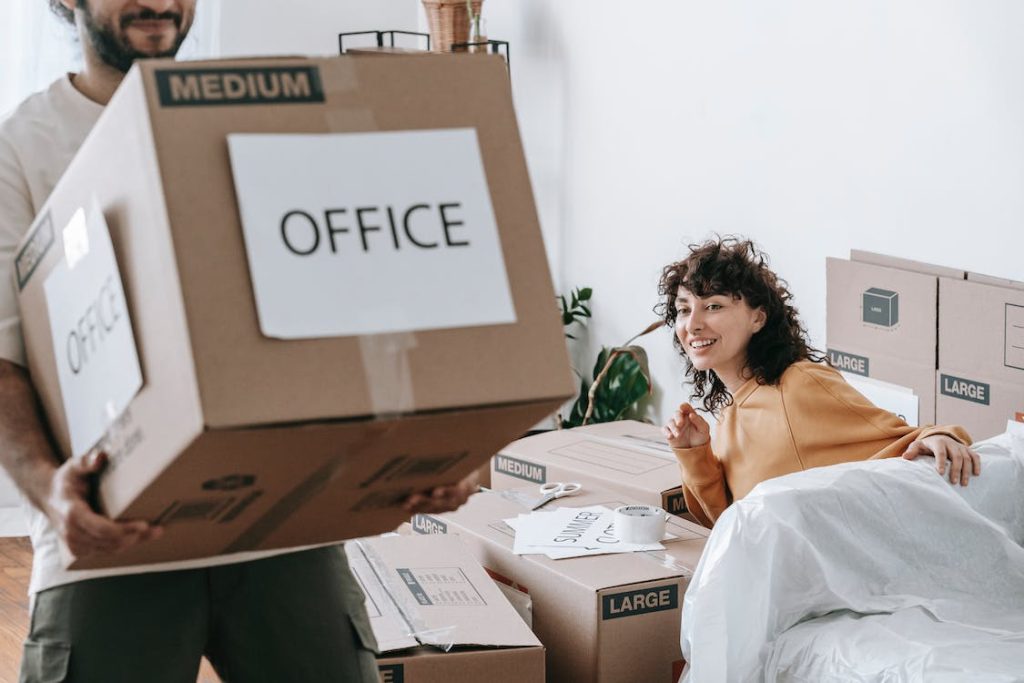 Moving to a new office space is similar to moving into a new home. Large, heavy office furniture, challenging-to-pack technology, and several rooms' worth of trinkets and office supplies need to be packed. Additionally, there's not a whole lot of time to get it all done as you can't halt your business while moving. Whether you're moving to a new floor or across the country, office relocation is a lot of work, regardless of the size of your company.
Although you may start arranging an office move up to a year in advance, it's more common to start looking for commercial moving services and organizing the logistics of a move six months beforehand. Here is our detailed timetable to keep you on track.
So prepare your office moving checklist and let's get started!
Planning Your Move
The first step in any successful office move is the planning process. You'll need to consider a number of factors when deciding when and how to move before the moving date, including:
– Your current office lease: If you're still within your lease term, you'll need to factor in the cost of breaking your lease. Most office leases include a clause that allows tenants to break their lease with 30-60 days' notice and a fee equal to one or two months' rent.
– The timing of your move: You'll also need to consider the timing of your move in relation to your business needs. For example, if you rely heavily on foot traffic, you may want to avoid moving during the busiest times of the year. Alternatively, if you're looking for a more affordable space, you may want to wait until the end of the lease term when landlords are more willing to negotiate.
– The cost of moving: Moving your office can be a costly undertaking, so you'll need to factor in the cost of renting a moving truck, hiring professional movers, and any other associated expenses.
– The logistics of moving: You'll also need to consider the logistics of actually moving your office, including how to move large furniture and equipment, how to transfer utilities, and how to update your business's address. Furthermore, dialling up different moving companies and clarifying to match your moving budget.
Executing Your Move
Once you've planned your move and decided on a timeline, it's time for the office relocation process! Here are a few tips to make sure your moving process goes off without a hitch:
– Start early: Begin packing non-essential items as soon as possible to avoid last-minute scrambling.
– Label everything: Clearly label all boxes and furniture with the corresponding room in your new office. This will make it easier for movers to put everything in its proper place.
– Notify your team: Make sure your team is aware of the move well in advance so they can plan accordingly. If possible, give them a few days' notice before the move so they can pack their personal belongings and be ready on moving day.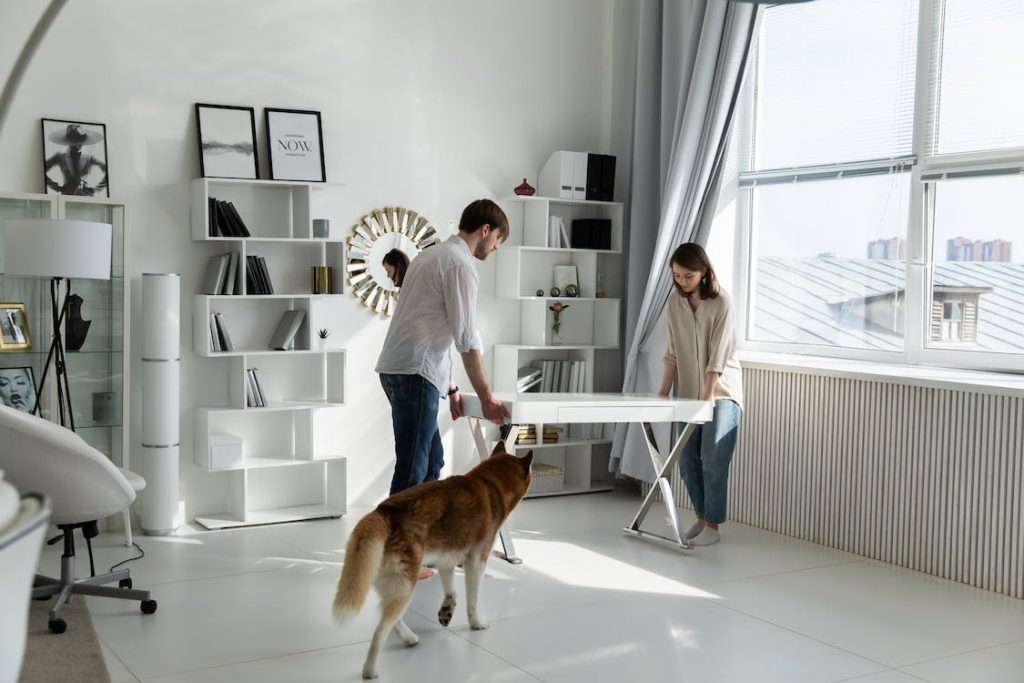 – Hire professional movers: Unless you have a large team or plenty of time on your hands, we recommend hiring professional movers to help with the heavy lifting. Just be sure to get multiple quotes and read reviews before selecting a moving company.
– Update your business information: Don't forget to update your business's address, contact information, and website once you're settled in your new space. You may also want to send out a company-wide email or announcement to let everyone know of the change.
Following Up After Your Move
Once you've successfully moved into your new office, there are a few final steps you'll need to take care of:
– Unpack and settle in: Once everything has been moved into your new office, it's time to start unpacking and settling in. If possible, have each team member responsible for their own area so that everything can be put away quickly and efficiently. Have a detailed floor plan of the office layout to ensure everyone understands the new office's floor plan and their new location.
– In with the new: Ensure after unpacking that the moving team do not damage any old or new furniture and that the current office space is all cleaned up and ready to be used.
– Inspect for damage: Take some time to inspect your new office for any damage that may have occurred during the move. If you notice any cosmetic damage, be sure to document it so you can file a claim with your moving insurance.
– Update your policies: If you have any company policies or procedures that are specific to your old office, be sure to update them to reflect your new office address.
– Sell away old junk: If you've packed almost everything from your old space there has to be some materials or items that you do not need. Maybe an old table or some trinkets. Therefore, having an office warehouse sale at the end may help cover some expenses that were spent on the full-service moving company.
– Celebrate! Once everything is unpacked and put away, it's time to celebrate your successful office move! Throw a party or take your team members out for lunch to show them how much you appreciate their help.