Planning to move overseas? Whether to study, work, or simply enjoy life and experience other cultures, there are many reasons to move abroad. Moving to a new country and/or abroad is a fantastic way to experience a different way of life. While this is an exciting move, it often involves a different level of planning and preparation.
From learning new languages to applying for visas, we know that relocating abroad comes with unique challenges especially when it comes to choosing a shipping company. Fortunately, we're here to help you check off one of those important to-dos: figuring out the different ways to do an international move.
Questions to Ask Yourself When Moving Overseas
You must first assess your demands before you begin the relocating process. Before contacting any moving firms, we've compiled a list of some crucial questions.
Is This Temporary or Permanent?
It may be challenging to determine if your move is temporary or permanent if you are studying abroad. Numerous individuals first want to relocate temporarily, but end up extending their visas and eventually becoming citizens.
In order to prevent needlessly transporting your stuff back and forth, you might want to think about renting furnished accommodation if your relocation will only be brief.
As soon as you're situated, you could feel more at ease purchasing affordable furniture rather than paying to have your old furniture shipped from home.
There are a few different ways to transport your items overseas. You can use air freight, shipping containers, or even hire an international moving company.
Air Freight
A less popular option for transporting home goods to another nation is air freight. The cost of shipping home goods by air is significantly higher than that of sending them by water. Additionally, the weight of the items you may transport by air freight typically has a limit. A jet can only carry so many goods, after all. However, a lot of people will tell you that the ease of air freight justifies the high cost and restricted capacity. Those who choose this way will receive their stuff much more swiftly because air freight is far faster than sea freight. We advise taking this into account if you need to relocate overseas quickly.
Air freight is a great option if you need to get your items to your destination quickly. Shipping containers are a great option if you have a lot of items to move. You can also use an international moving company to move your belongings overseas.
Sea Freight
Sea freight is a great option if you have large items or a lot of items to move. You can also use an international moving company to move your belongings overseas.
In terms of cost and frequency, delivering home goods by sea freight is the most popular and economical method. Shipping container rental and transport expenses are frequently included in the price of shipping freight by sea. Depending on the size and weight of your things, they might vary greatly.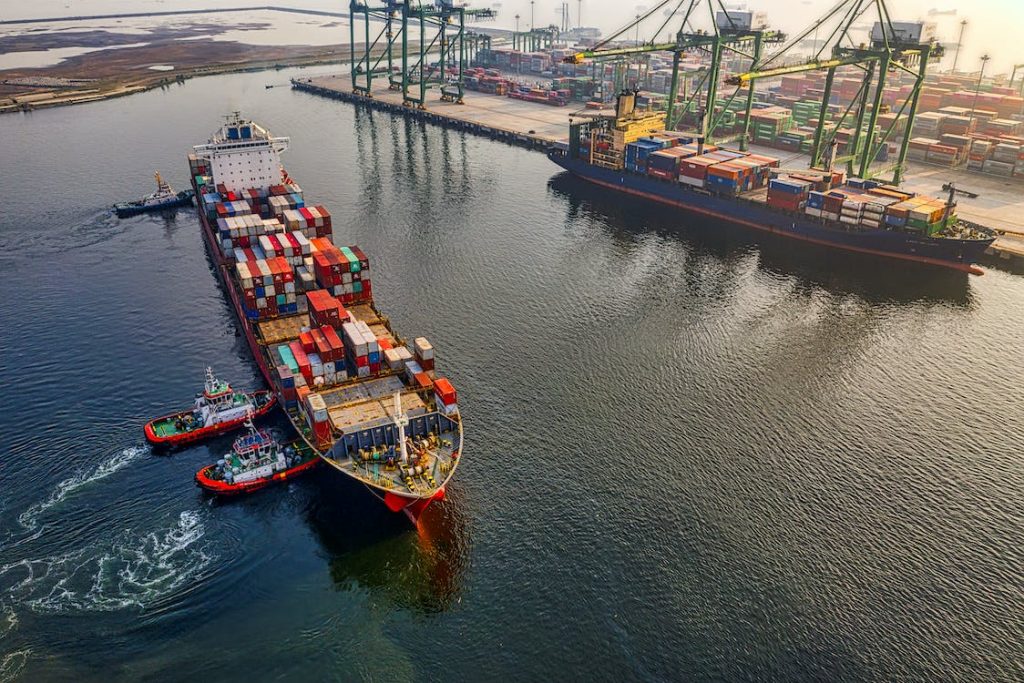 To do this, a global moving company will arrange to transport a container to your residence. When the container is full, a truck will come and pick it up to deliver it to the port. The majority of global movers provide door-to-door and door-to-port services. To ensure that your container is on the appropriate carrier and that all necessary customs clearance paperwork is completed and filed, an agent assists in managing the move.
You have two shipment choices when shipping goods by sea: Full Container Load (FCL) and Less Than Container Load (LCL) (LCL). The choice is frequently influenced by the volume of the transfer. You'll probably select the FCL option if you believe you'll need a full container to fit all of your goods. Choosing an LCL makes sense if you aren't relocating a huge amount of stuff. You'll be sharing the container with other people if you use an LCL.
Land Freight
Though obviously limited and requiring a border crossing from the United States into Mexico or Canada (In North America), this possibility does exist. It could be more affordable to ship your goods and drive yourself to the new location than to rent a moving truck, use a freight trailer, or use a freight trailer. There are several hybrid possibilities to consider. Of course, your foreign relocation will be easier and more convenient if you work with a reputable moving company.
Handling Customs Paperwork
Dealing with customs is one of the most difficult aspects of going overseas for anyone. You must do your study because each nation has its own regulations about what you can and cannot transport across its border.
You must make a detailed list of everything you're taking with you when you relocate. To ensure everything is legal, an X-ray machine will be used to scan the shipping containers containing your belongings.
When your belongings arrive, several nations' customs will charge you tax and duty costs. Some moving firms will take care of these costs and take care of the paperwork, allowing you to relax.
Insuring Your Belongings
You need to purchase insurance for your valuables whether you're relocating across town or over the world. Moving usually carries some danger, so you'll want to be sure you're protected in case the worst happens.
Some trustworthy movers will show up prepared and carry their own insurance to guarantee that you have the greatest protection possible in the event of an accident.
You can get particular plans for personal things if you have anything particularly precious or unusual that exceeds the limits of your movers' insurance policy. Make sure to inquire about the scope of their insurance with your international moving business.
Hiring the Right International Moving Companies
You shouldn't let the relocation procedure worry you because going abroad for school is an exciting experience. You may save a lot of that tension by working with the finest international moving company, who will handle the task for you.
Conclusion
If you're moving abroad, it's important to research the laws and regulations of your destination country before you ship your belongings. Most countries have restrictions on what can be imported. You'll also need to make sure that your belongings are properly packed and labelled before they're shipped by packers and movers in Singapore.
Moving overseas can be a big undertaking, but with proper planning and preparation, it can be a smooth and stress-free process choose shipping companies that are reputable.