Most business owners would agree that moving to a new office is one of the most stressful processes at work. The endless details and hectic deadlines are an ideal recipe for mishaps, but what if we give you a few pieces of advice that'll make your life easier?
With our tips, you'll find the office relocation process much smoother and, dare we say, a bit enjoyable. So, without further ado, continue reading to get eight tips on the office moving from our consultants!
Short Answer
To make your office relocation go smoothly, put a solid plan, look for moving companies, back up your work data, and update your address everywhere to make sure the news travel fast. Also, make a list of the office items and new furniture you need to buy.
Now that we've given you a glimpse into our tips, it's time to dive into more details regarding each point!
1. Put a Solid Plan for Moving
Before initiating your office relocation, you should focus on the planning process. Planning includes setting a budget, deciding on a timeline for the office move, and listing the needed office supplies.
You should also decide on the current lease termination date and the new lease signing date.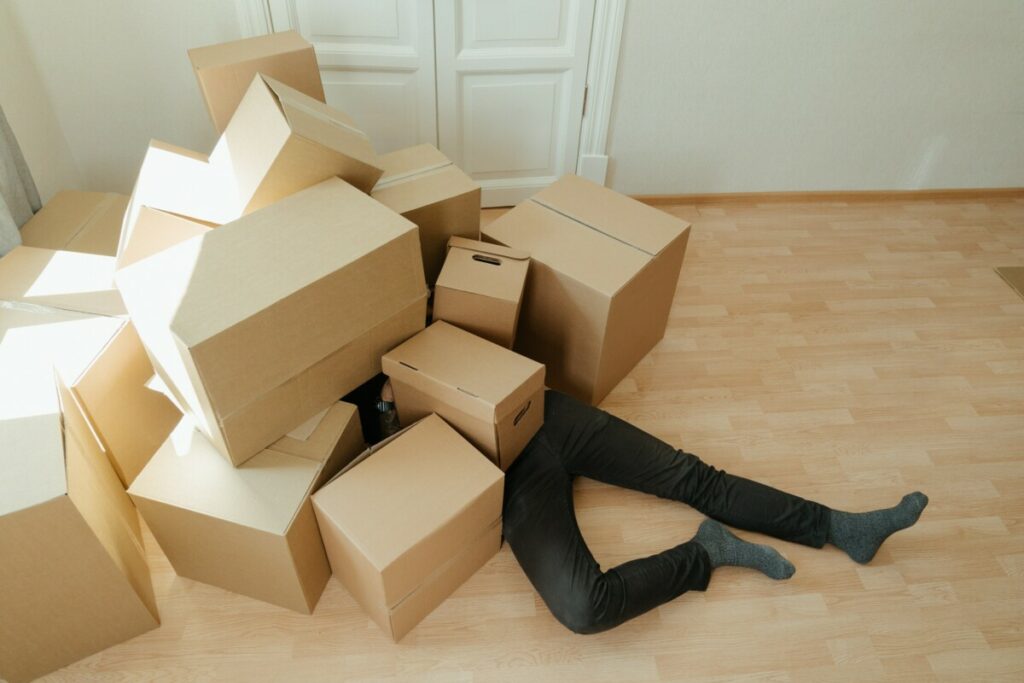 Finally, decide on how you plan to get rid of the old office furniture so you can make a place for new pieces. Whether you choose to give it to charity or organize an office warehouse sale, you should plan ahead to avoid delaying your last moving date.
2. Back Up Your Data
Amidst all the chaos of the moving process, some of your work data might get lost or stolen. For instance, if your employees begin to shred unnecessary papers, they might accidentally throw away some important ones.
You can get ready for these expected unfortunate events by backing up all your data before relocating. Whether you do it through a computerized system or manually, it's an essential step to spare you extra issues and headaches in the near future.
3. Choose a Moving Company
Before you set foot outside of your old office, you should look for a professional moving company to help you with the move.
To do so, look for office moving companies online, check their services and packages, and choose one according to your needs.
Hiring professional office movers will save you much time and effort, and some companies even offer full responsibility for packing and transportation to your new office location.
So instead of bothering yourself with these details, you should delegate a commercial moving service to take care of them for you.
4. Design Your New Office Space
Designing your new space before you move there is essential so that you know what furniture and decorations to buy. To do so correctly, you should ask for the floor plan. This way, you'll be able to see whether you have enough space for your stuff or not.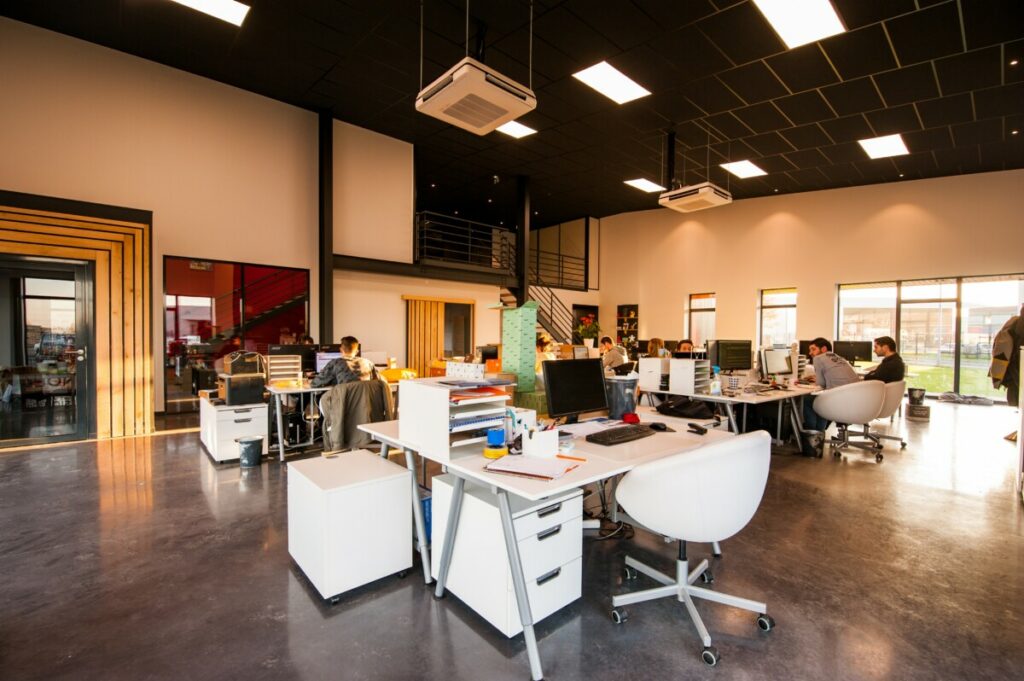 You can also visit your new office to get a closer and better idea of what it'll look like once it's done. This way, you'll be able to better plan where the furniture will go and where your employees will sit.
5. Update Your Address
Notifying your clients about the new company address is a critical point that most people forget. We recommend you do it early to check another point off of your to-do list.
You can tell people about your new location through marketing campaigns, emails, phone calls, or whatever way you prefer. By doing so, you'll give your clients time to decide on whether the new location is suitable for them or not.
You can also write the new address on your company website so that new clients know where to find you.
6. Assign a Team for the Office Move
Office moves include many details that you might forget amidst the chaos. That's why it's essential to assign a team with a project manager for the relocation. Doing so will give you a point person that you can ask about any detail, and they'll take much stress off your shoulders.
The assigned team can follow up with the professional office mover you hired, take care of your old office inventory, and back up your important documents.
They can also take care of other arrangements like installing new phone systems and packing their personal items. Overall, they'll make your office relocation process faster and much more manageable.
7. Communicate With Your Staff
Talking with your staff about the office relocation is vital because they might remind you of forgotten details. In addition, they know the nature of your work better than anyone else, so they'll know what supplies and appliances your new office will need.
We recommend you notify your employees much earlier than the move date. Doing so will give them time to organize the filing cabinets, donate equipment the team doesn't need, and prepare the entire office for relocating.
8. Make a list of the Office's Requirements
Although moving is a stressful process, being organized can make you feel much more relaxed. An easy way to do so is to make a list of the office's requirements.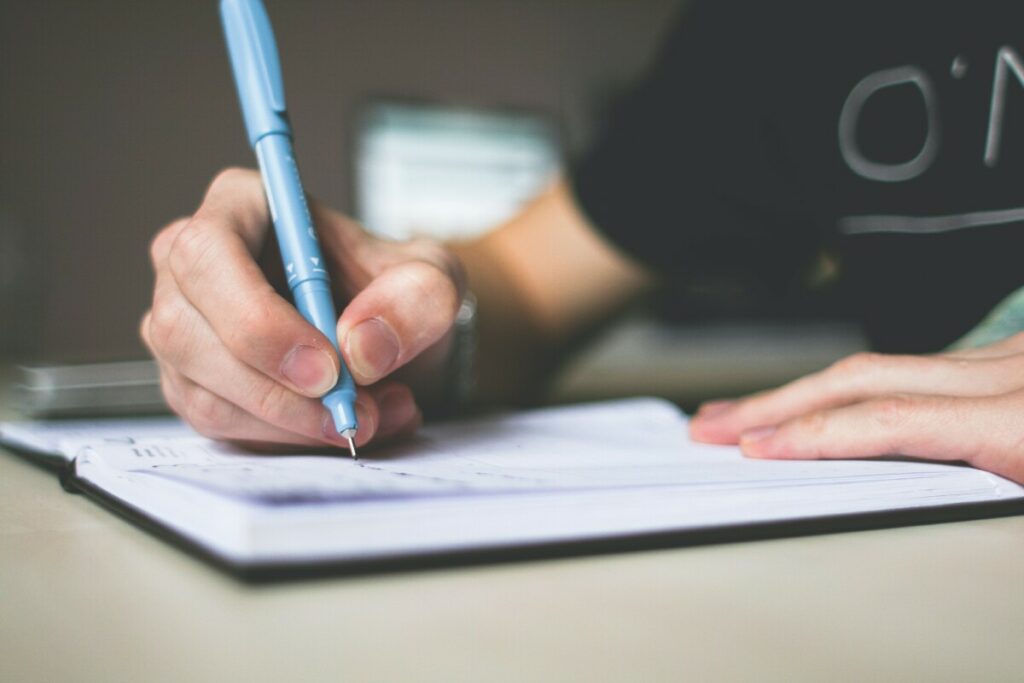 Ideally, you should write down everything you want, ranging from furniture to daily office needs like paper tissues and coffee mugs. This way, you'll be less likely to forget about buying essential items before the move.
Finally, make sure to look through your current office first to avoid purchasing items you already have.
To Wrap Up
Do you want your office move to be a smooth and exciting process? If so, there are a few tips you can follow.
First, plan ahead of the moving day, look for reliable moving companies, and assign a team to help you through the process. Also, update your address and design the new space before the move-in day.