Relocating to a new office space is a hectic process that requires focus, patience, and a solid plan. However, the planning process might be challenging for some people, and that's where we come in to help.
We'll tell you how to plan for your office relocation in seven easy steps. So prepare your notepad, and jump in!
Short Answer
To plan for your office move, you should set a moving budget, assign a team, put a timeline, make a list of what you need, and notify your employees.
Now that you have a general idea about how to plan an office move, it's time to dive into more details.
1. Set a Relocation Budget
The first step in planning an office move is to set a relocation budget. Doing so will help you determine areas where you can overspend and areas where you should limit the budget.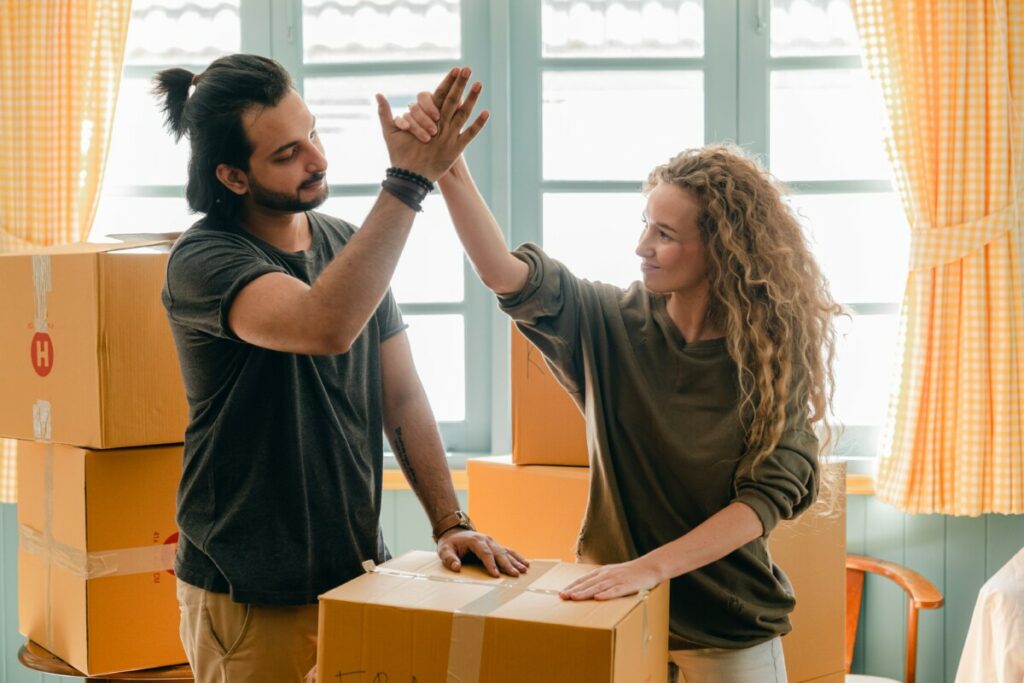 The factors you should consider before setting a budget are the costs of moving companies, setting up the new office, and any extra services you hire during this period. You should also check whether your employees spent additional hours in the office during the move.
2. Assign a Team for the Moving Process
An essential part of putting an office relocation plan is assigning a small project planning team to be responsible for the moving.
Doing so will make it easier for you to follow up on the progress as you'll know who to talk to. Also, you'll know who to hold accountable when mistakes occur.
First, you should choose a leader for the relocation, then assign other team members to help them. This team should follow up with the movers, make sure everything is running smoothly, and purchase new furniture. They can also take care of all the planning if you don't have enough time.
Finally, you should delegate as many tasks as you can to your team members so that you can focus on more urgent matters like current lease termination.
3. Put a Timeline for Your Office Move
Before moving to a new office, you should put a timeline to ensure you don't take a longer time than needed. Ideally, you should decide on the final moving date, old lease termination date, and new lease signing date.
You should share these dates with your employees so that they know when they'll leave the current office space. Also, note that the timeline should be flexible in case of unexpected occurrences.
4. Make a List of What You Need
To ensure you don't forget to buy essential items for your new space, you should list all the items you need. The list should include office furniture, computers, electrical appliances, and other office supplies.
Also, don't forget about the office's daily needs, like paper tissues, sanitizing products, silverware, mugs, trash bins, and the like. Writing this list will also help you set the budget, as you'll know what you need to buy for your new place.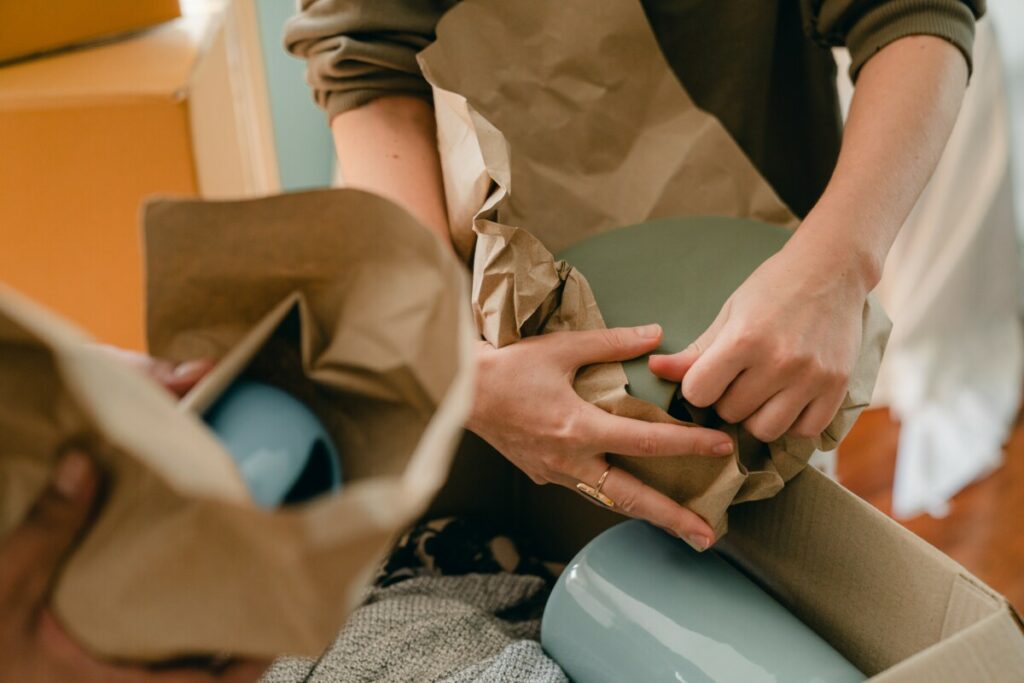 Before making this list, we recommend writing down what you already have in your current office. Doing so will help you save money as you won't spend it on items you already have.
Likewise, if you have stuff that you don't need anymore, you can organize an office warehouse sale to avoid cluttering your new place.
5. Settle on a Moving Company
While putting your office relocation project plan, you'll need to settle on a moving company. It's worth mentioning that companies often offer different packages. Some office moving companies take responsibility for packing and transportation from A to Z, while some only transport.
Generally, we recommend hiring full-service movers because they'll take full responsibility for moving to your new office location and will take some stress off your shoulders.
However, before settling, you should check each company's website and see whether the relocation packages and services are suitable for your needs.
It's worth mentioning that if you have many computers and laptops in your office, it'll be better if you assign the IT department to relocate them.
They'll be more careful with the expensive appliances and will know what cables to take and what to leave. Other than that, you can let the commercial moving service you hire take care of the rest.
6. Notify Your Employees and Customers
Moving to a new office space is a huge change, so your employees should know about your plans to move long before you do it.
Telling them beforehand will allow them to prepare accordingly, and your office relocation plan will go smoother. You can either notify your employees through emails or during meetings.
After notifying your employees, you should let your customers know about your new location. Then, they'll decide whether it's suitable for them or too far. You can do so by updating the company website with the needed information.
7. Design Your New Office
Before the final move to your new place, you should design it according to your and the employees' needs. To do so, you should ask for the floor plan and draw the layout you want.
Drawing the layout on paper will help you make better use of the office's space. For instance, you won't put too many desks in a narrow room, and you'll know whether you have enough empty space for other stuff or not.
After settling on the office layout, you can start beautifying the place and adding decorations like flowers, colorful photo frames, and more.
To Wrap Up
Relocating to another office is always stressful, whether because of company growth or shrinkage. However, proper planning will guarantee you a successful office move without any issues.
To plan for your office move, you should assign a moving team, decide on the preferred move date, notify your employees, and set a budget. After that, you can start designing your new space and decorating it.