Moving house may be a very stressful experience. You appear to have a never-ending list of tasks to complete, from locating a reputable mover to attempting to maintain your sanity while packing your whole life's worth of goods into boxes.
If you're moving into a new home in Singapore for the first time, you undoubtedly feel overburdened by the to-do list and especially, the packing. Be at ease; we are here to guide you through the ups and downs of your journey to a new house.
Before moving
1) Change your address in Singapore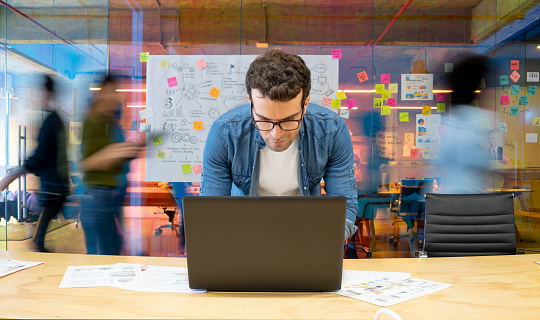 You have 28 days after moving to declare a change of address under the National Registration Act. Update your address as soon as you can to make sure that all of your letters, invoices, and subscriptions go to your new address rather than your old one.
Prepare documentation of your new residence address before updating your NRIC. Any of the following records may be utilized, provided that their dates are no more than three months ago:
Bill from HDB, statement, or letter Cable TV statement, credit card statement, or bank statement
Insurance statement, letter, or bill
Town council service & conservancy invoice
The cost of your phone or internet service
The rental agreement for a home
Then, bring your supporting documentation and your NRIC to the neighbourhood police station or post that is the closest to you, or to the Citizen Services Center.
No fee is necessary to change your address, and if you offer documented verification, your application will be handled right away.
While these participating public agencies will immediately update their records with your new location, you are responsible for informing other private organizations and non-participating public organizations. Banks, insurance firms, telecoms, memberships, and subscriptions are a few organizations that you could need to update.
2) Measurements
Look at the measurements of your new house after measuring any current furnishings you intend to relocate. Can they acclimate to the setting? In the case of items you are not able to relocate, you could have to sell or donate them. Make sure your furniture fits in the lifts by checking. If not, your movers may have to use the stairs, which, depending on the floor you are staying on, might drastically increase the cost of your move.
3) Complete any work on your new house
Before moving in, complete the renovations at your new residence. This minimizes interference with your life after you move there. Here are some things you should do:
The plumbing and electricity
Security (changing of locks and keys)
Gadgets and appliances (such as installing air-conditioners)
The lavatory
The painting
4) Declutter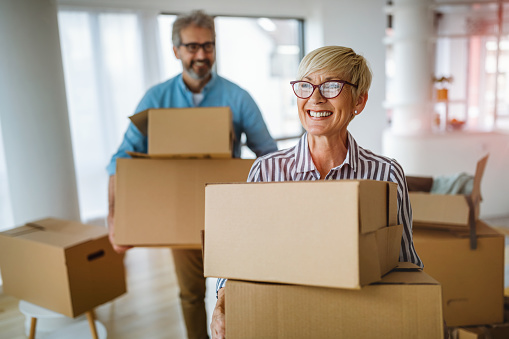 Make a list of your possessions. It's ideal to do a decluttering session to dispose of, sell, or give items that you don't need or desire before you begin packing up your belongings. Give yourself a few weekends to do the task of decluttering; don't rush it. Start with the broad stuff to which you are least attached before moving on. A reliable starting point? Your wardrobe.
5) Find Moving services
Once you have a decent idea of what you intend to bring with you to your new home, it is time to look for a reputable mover. Here are a few pointers:
Ask your relatives and friends for referrals, or check out internet reviews.
Before choosing, request quotes from a minimum of a few service providers. Almost too wonderful to be true? Most likely it is.
Have them visit your house to do an on-site examination and measurement and obtain written quotations.
Ask whether they have expertise handling them and if there are any additional expenses if you have pets or valuables that need special care when moving, like fish aquariums, works of art, or pianos.
Find out whether there are any additional hidden costs by asking your mover. This might include extra expenses for utilizing the stairs rather than the elevators, more packing supplies like cling wrap, additional labour hours that may be required owing to unanticipated events, or extra charges for disposing of undesirable items.
In order to save expenditures, try to negotiate the number of journeys you will need to make to and from your new residence.
To enhance your chances of getting the day and time you desire, let your movers know at least two to three weeks in advance.
You could opt to manage the moving procedure yourself if you only need to move a few boxes or small pieces of furniture. Instead of hiring a full-service mover in this situation, think about renting a van or a truck to simply deliver your belongings to your new home.
Moving by yourself vs professional movers
Most moving process firms in Singapore often offer a full range of services, including expert wrapping, loading, transporting, unloading, and unwrapping of your belongings. You can be confident that all of your furniture, including the delicate pieces, will be transported to your new home securely and in its original condition.
Before choosing the moving companies that offer the greatest value for your money, evaluate the moving costs and services offered by the various moving firms, if cost is a consideration. Famous movers like Shalom Movers and Elite Movers are well known for their effectiveness and superior service, but they sometimes come with a larger price tag. In contrast, you may save money and do good at the same time by hiring smaller house moving firms like The Helping Hand Moving Service and TC Movers, who use ex-convicts as movers (albeit you might need to pack the things yourself).
Why not handle the relocating yourself if you have access to a large vehicle like a van or have friends that do? If you don't have a lot of things to move or if you have a lot of willing friends and family members you can gather to assist you with packing and moving. Granted, it could take you longer and involve more trips to carry your belongings, but you might very well save on the moving expenses and will be able to give your fantastic helpers a nice reward instead with the money you saved!
6) Start packing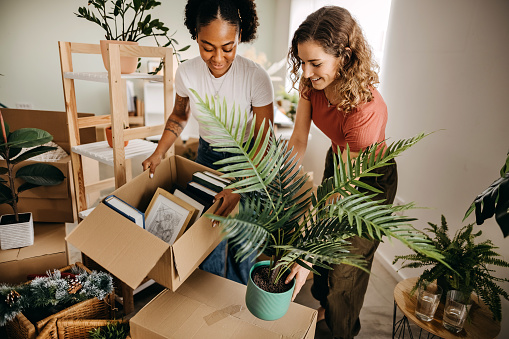 The majority of movers offer packing materials like bubble wrap and cardboard boxes. Make sure to inquire because some will provide limitless amounts while others may charge for more. It's time to organize your belongings after you've gathered your packing supplies.
Save the every day goods for last, and start with things you haven't used in a while. Your daily necessities should be packed in individual boxes so they can be easily unpacked.
Make sure your laundry is washed and prepared for packing as moving day approaches. Additionally, you should buy fewer perishables to reduce the amount of stuff you have to transport.
Sort goods that can be tossed apart from those that are fragile and breakable. Additionally, properly mark the boxes so that your movers will know which items need to be handled carefully.
To make things simpler for the movers and yourself when it comes to unpacking your belongings in your new home, colour-code your boxes, and separate boxes and furniture according to the room it belongs in. This will make the moving day go more smoothly.
Think about relocating valuables yourself as well. While the majority of movers do offer insurance, the protection might not be sufficient to cover the cost of your priceless belongings if they are lost or damaged in transportation.
Save a few extra boxes in case any last-minute packing becomes necessary. Make a final inventory of everything you intend to bring (triple-check the number of boxes!) and give this list to your movers on the day of the move.
Moving Day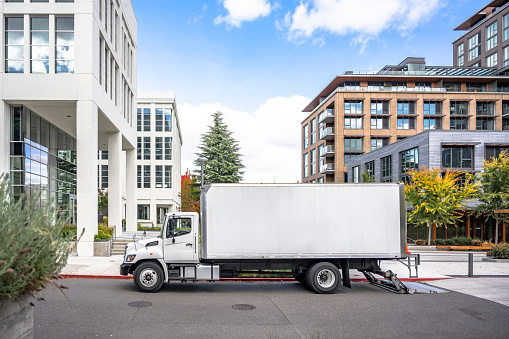 Finally, the big day has here! Rise early since there is plenty to accomplish. Empty the refrigerator: Whatever is left should be put in a travel cooler. When your furniture is being disassembled by the house movers, be sure that any little parts, like screws, are securely fastened to the bigger furniture pieces to prevent losing them during the journey. Pets and plants should be left with friends, relatives, or a boarding facility prior to moving day to minimize interruptions. Once everything is established in your new home, you may bring your pets and plants inside. If that isn't possible, you might want to relocate your plants and pets yourself rather than hiring movers.
Pets should be kept apart from the movers in a different room while the relocation is happening. Whenever possible, send someone to go with them. They shouldn't be astonished by all the visitors coming and going from the house, after all. To keep them occupied until you are ready to relocate them to your new house, provide them with food and a ton of toys. Plants should be packed safely in crate boxes that are ideally coated with waterproof sheets to prevent soil and water from getting on the vehicle you are transporting them in. To prevent dehydration during this time of transition, mist their leaves with water.
Gather your things and pack them in a bag or bring them along to help you through the day. Toiletries, food, cleaning supplies, bedsheets, extra clothing, phone chargers, baby needs, toys or something to keep your kids occupied, if you have any, as well as stationery like penknives, tape, and markers are all desirable.
At your new house: Assign a dependable friend or family member to check that everything is put in the appropriate rooms at your new house.
Make one last check to ensure that everything has been transported to your new residence. Remember to bring your valuables! To avoid unintentionally accruing additional utility costs, turn off the electricity and the main water supply.
After moving in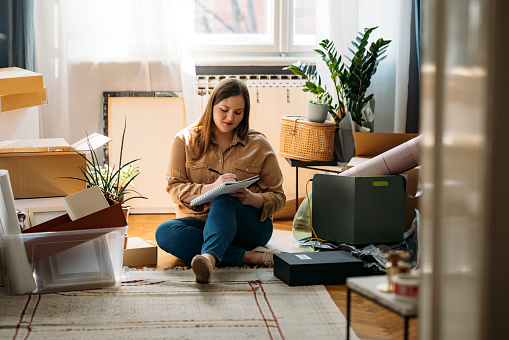 You've worked hard all day. Take out all of the perishables and necessities from your suitcase. The remainder can wait. Get plenty of rest and wait to begin unpacking the boxes until you have had time to replenish and recharge.
Don't hurry the process of unpacking and cause yourself unnecessary stress. Take your time with the remaining boxes after opening the ones with the daily necessities.
Go through each area with your inventory list in hand. (Ideally, you would have coloured-coded your boxes according to the room they should go in.) The kitchen is typically the most essential room in the house, so you might want to start there. Emptying all of your boxes at once will overwhelm you and clutter up your area.
As you unpack, take your time and evaluate your belongings once again. Consider if you actually require them. After a few weeks in your new house, go back to the objects you are unsure of that are still in their boxes. Then, you might want to think about discarding or donating them.
Tips on unpacking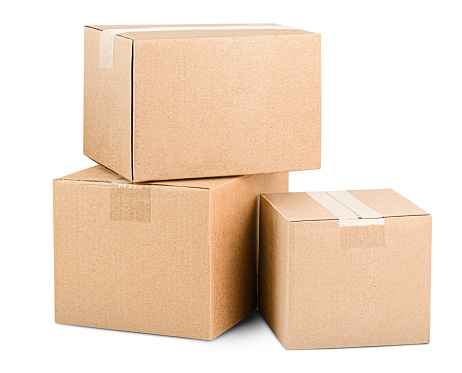 When compared to packing, unpacking may be just as stressful, if not more exhausting. Here, we'll show you how to unpack properly so you can relax.
First, get the necessary cleaning supplies, including mops and brooms, out. Even if the house is probably visually clean, you should perform a comprehensive clean before larger things and furniture cover the area for years.
Organize your rooms by priority in step two. For instance, the kitchen (essential for preparing meals and keeping food cold), the bedroom, and the bathroom. Only bring out what is absolutely necessary; save the rest for when you are feeling more rested.
Contact your service provider
Inform important service providers, such as the Public Utilities Board (PUB), internet service providers, banks, and statutory boards of changes in mailing address and contact information and to do a service switch to your new place once you have determined the dates and times for moving out of your old home and into your new one.
By doing this, you can be assured that when you move in, your new house will be equipped with everything you need, including power, water, and internet connection. You'll be able to settle into your brand-new nest more easily if you keep your service providers informed.
Interact with the neighbours
These are the individuals you'll be living with for the foreseeable future, depending on to water your plants while you're on vacation. Here are some pointers to help you start the conversation because it can be a little awkward for both sides.
Smile. Smiles are contagious. A study has revealed that smiling when you first meet someone might assist ensure that they will remember you. It is well known that a large grin makes you more appealing.
Be friendly, but keep your distance. So that the neighbours feel at ease and understand that you are open to discussion, keep the conversations brief.
Talk about popular subjects. A nice place to start is if you see that they have kids and you do too. Inquire with them about forthcoming activities at the estate.
Host a housewarming celebration. Invite your neighbours over for drinks and snacks so you can get to know them better in a casual situation.
Conclusion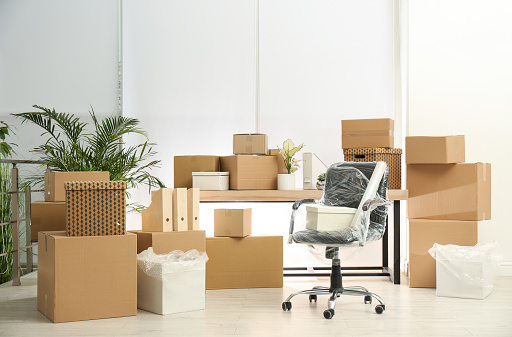 Moving may be a moving experience if done properly. Remember that once everything is said and done, you will have a stunning new home to call your own!
In this exciting time of your life, we hope that this step-by-step guide to changing houses in Singapore has been helpful. Please let us know which suggestion was the most helpful in the comments section below.
Don't forget to prepare your housewarming celebration as soon as you are fully moved in!