There are times when you just need to get new furniture for your new home or office.
You may also have found yourself needing to replace your old furniture, but either didn't have the time.
Perhaps you have already bought your new furniture and now you have the old pieces sitting around the house and collecting dust.
So, what types of furniture items are we talking about?
Whether you are talking about your offices, or your house or apartment, you probably have a wide variety of furniture that may need to be disposed of.
These items can include:
Couches
Sofas
Sofa Beds
Mattresses
Chairs
Tables
Bookcases
Cubicles
Desks
File Cabinets
Boxes
Armoires
Tool Units
While it may seem that simply taking your old stuff such as your old sofa or any other bulky items and bulky furniture to the dump is the easy answer, it may not be as easy as you think.
Bulky furniture disposal involves a great deal of labour, logistics, time, and money.
Not only that, but you may also need to consider hiring a licensed waste collector and make a request to your town council for disposal services.
If you are looking for free disposal services then donate your furniture to secondhand furniture shops, salvation army or list it on your Facebook page as a giveaway or a secondhand website and get the people to collect the furniture on their own.
Keep in mind that many town councils prohibit leaving specific furniture items on the curbside.
There is Always a Better Option than Dumping used furniture
Other than donating your furniture, you can also try selling it or fixing the used furniture so you can prolong its lifespan.
The inconvenient truth, however, is that the landfills probably don't need more old recliners or sofas. Nor do they need office chairs or desks.
The reuse or recycling option is also a great way to help keep the environment healthy and the landfills minimized.
You can easily recycle furniture such as bed frames, tables, chairs, and cabinets as most of the time they can be fixed, painted, and restored.
How to recycle wood furniture?
Many wood furniture pieces such as tables, office chairs, desks and cabinets are often made of treated wood and include veneers of man-made materials.
Because of the chemicals in the varnishes, paints, adhesives, and other wood treatment products, these materials cannot be used for the more typical applications such as mulch and so on.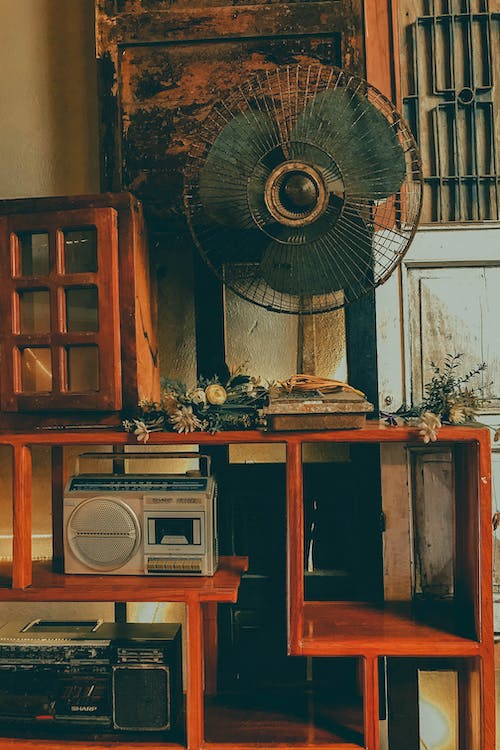 This can cause issues in successfully recycling these pieces.
Unless you are getting rid of very old furniture or very high-end all-wood furniture, your pieces are likely constructed with less-expensive particleboard and chipboard materials that are not recyclable.
If you find that there are no programs in your area that accepts treated wood, the best option for this type of furniture is to find a new home for it or find a way to just reuse it.
What are the benefits of reusing your furniture?
Good for the environment in general
Reduces greenhouse gas emissions
Saves money
Reduces waste
Allows products to be used to their fullest extent
In addition, they offer some great ideas for minimizing the overall demand for manufactured items:
How to Reduce and Reuse your furniture?
1) Buy used furniture
The easiest thing you can do to reduce and reuse furniture is just to buy used furniture.
You can buy a used furniture piece from specialized reuse centres and consignment shops.
Often, used items are less expensive and just as good as new ones.
2) Buy products with less packaging
Another way to reduce waste is to look for products that use less packaging.
When manufacturers make their products with less packaging, they use fewer raw materials.
This reduces waste and costs and the extra savings can be passed along to the consumer.
3) Buying in bulk
Buying in bulk, for example, can reduce packaging and save money.
Items such as cups and plates can be bought in bulk.
4) Buy reusable items
Avoid buying disposable items to reduce your waste.
Although disposable items can be convenient to use, but they create a lot of waste in the long run.
5) Borrow, rent or share
Items such as party decorations, tools and even electric appliances can be shared.
You can easily borrow from your friends or family and lend them your own items to reduce waste.
However, not all furniture can be reused or recycled.
What furniture should not be bought secondhand and reused?
There are certain pieces of furniture that should not be reused once it is spoiled and should not be bought secondhand.
These items include:
old mattress
sofa
pillows
This is because there is potential to get bed bugs and other vermins exposed from these items.
It is also good to buy new mattresses and pillows to support your back and to get a good night's sleep.
Sofas tend to deteriorate after a few years.
It is advisable to change your mattress and sofa once they have gone flat.
However, if you have done a thorough check of your sofa, you can get them upholstered.
There are furniture companies that specialize in furniture upholstering for you to consider as it is usually cheaper compared to buying new furniture.
Conclusion
Furniture disposal in Singapore can be a great way to get rid of unwanted furniture and for junk removal as well.
It can be a stressful event especially when you are trying to remove bulky furniture from your place.
A few tips to remember to make your experience an easier one are:
Remember to check with your local town council before you dispose of your old items.
Decide how you are going to get rid of the unwanted furniture.
If you are handling the removal, remember to hire proper disposal services that include transportation and manpower.
Landed properties are different from HDBs and condominiums as they do not have as many rules and regulations founded by the building management.
Depending on where you are living, remember to find out the rules for disposal services so you don't run into a problem when it is time to do so.