Planning on moving long distance? If you intend to move across long distances, you need to know that the process is very complicated and expensive. Fortunately, lorry movers in Singapore offer an affordable way to move that doesn't involve you hauling all your belongings down the highway for days or even weeks! Lorry movers in Singapore are your best option when you intend to move long distances due to the many benefits they offer. Here, we shall discuss 9 reasons why you need to seek lorry movers for long distance moving.
Cost Efficiency
One of the challenges, if not the biggest challenge you will face while moving long distances whether it is domestic moving or international moving is the sheer expense. Long distance moving is very expensive if you consider airways or waterways. Even on land, you might need to book several vehicles to move completely. Fortunately, renowned lorry movers in Singapore got you covered! Choosing lorry movers for moving long distances is relatively inexpensive as one huge vehicle is capable of taking care of all your belongings at once instead of making several trips. Thus, pricewise, lorry movers in Singapore are your best option.
Spacious
When moving across long distances, you want to reduce the number of trips as much as possible. Generally, vans are not spacious enough to move all your belongings at once. However, lorry movers in Singapore are not the same. The space available to you is plenty allowing you to move huge quantities of goods in one trip saving you costs. If you are considering airways or waterways, you are only allocated a portion of the cargo space available in the flight or the ship. However, when you consider a lorry, you are given the entire space for efficient transportation. This results in lorry movers in Singapore advantageous over airways and waterways.
Door-To-Door Service
When you are planning on moving long distances, you want to have maximum convenience and peace of mind. Lorry movers in Singapore have the best solution for you. They specialize in providing door-to-door pick up and delivery service. Unlike cargo and courier services which only deliver to the delivery point, lorry movers in Singapore do not let other 3rd party organizations involve which might delay the moving service. Once the lorry is loaded with the goods from your pickup point, they deliver directly to your destination.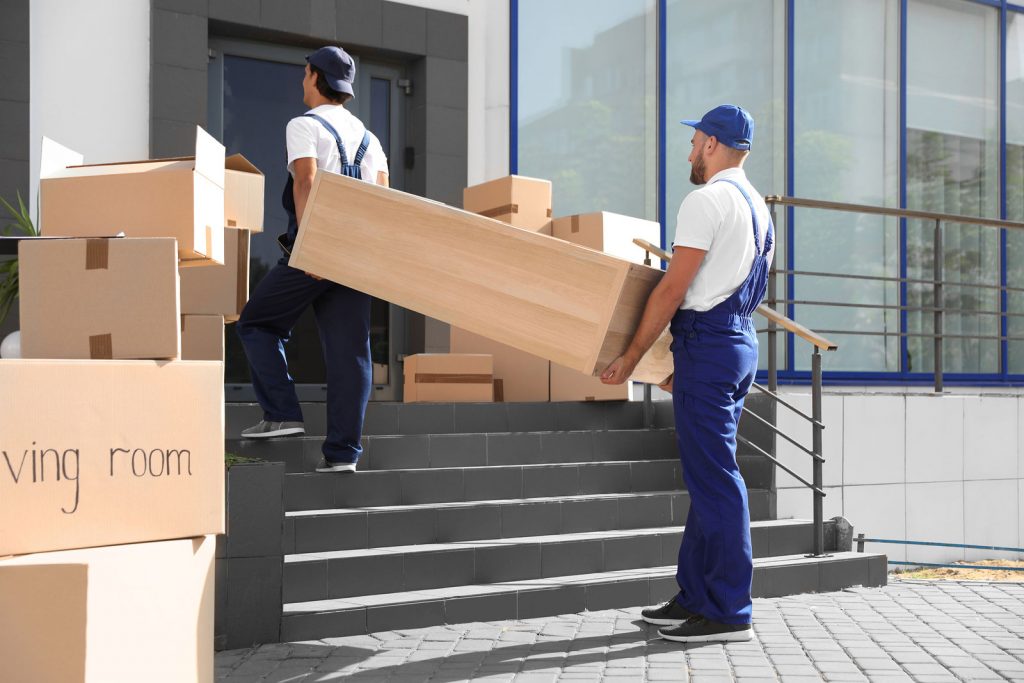 Assurance
When you consider lorry movers in Singapore, you are given utmost assurance that your goods are delivered safely without damage. The responsibility of the goods being delivered rests with the lorry driver as we try to minimize 3rd party organization's interference as much as possible. Unless there is an exceptional care which is unlikely, your goods will be delivered on time. This is a unique feature of lorry movers in Singapore as any other means of delivery have to go through several stages.
Speed
Another great advantage of considering lorry movers in Singapore is the speed of delivery. Lorries carry large goods at a time unlike small vans thus the delivery speed is faster. Also, since lorries have better clearance as they travel long distances unlike other moving service, you can expect less chances of delay.
Safety
Lorry movers in Singapore have high standards in terms of safety. The goods are not transferred from one vehicle to another making the moving safe. The space available within the lorry is completely used and your goods are packed tightly so that they do not get damage or break during the transit. Roadways have less interference compared to airways and waterways allowing you to send fragile goods as well in the lorry. The lorry movers in Singapore are experienced workers and are very careful as they load your goods from the pickup point until they unload them at the delivery point. They are also proficient in stacking up the lorry carefully with the goods so that any unlikely disturbance while transit does not damage any goods.
Enclosed Moving
Most lorry movers in Singapore use heavy duty sturdy lorries capable of withstanding any sudden climate change (which is a common phenomenon in Singapore). Unlike open pick up trucks or vans, heavy duty lorries are not flinched by sudden weather conditions like rainfall, heavy winds, extreme heat and so on. They are protected properly, sheltering your goods until they are unloaded. Since these weather conditions do not interrupt the transit, you can expect goods to be delivered on time even if the weather is changing drastically. Lorry movers in Singapore are the best means of transportation for long distance moving as unexpected weather conditions affect airways and waterways.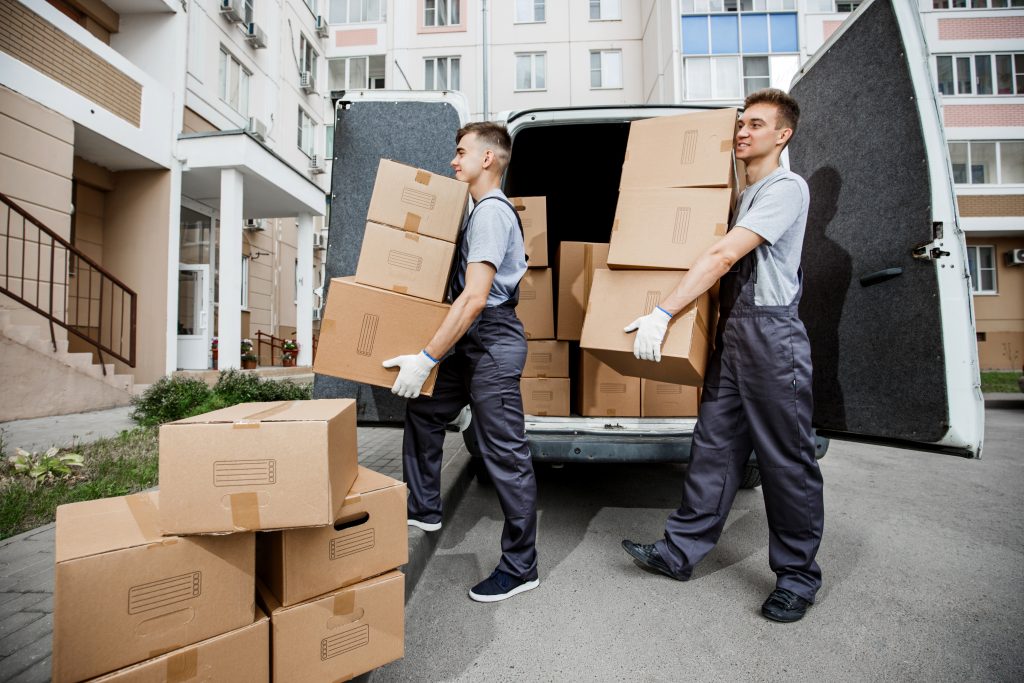 Easy Communication
Another useful feature of lorry mover in Singapore is efficient communication. With their contact details at your disposal, you can easily contact them to find the status of the moving. Most times, we get anxious when we give our goods to others for transportation and lack of response and unhelpful communication service makes us feel uncomfortable. When you try to ship your goods as a shipment or cargo, there are a lot of people involved like security personnel, delivery people, transportation people and so on who may not give you the correct answer if they don't have the correct information. With lorry movers in Singapore, that is not the case as only one person is doing door-to-door delivery and you can easily contact them and that can help you feel relaxed.
Friendly Service
Lorry movers in Singapore are efficient workers with friendly service and they can also assist you in personalized service. Depending on the type of the goods, you can suggest how you want it to be moved (E.g. packing detachable furniture or fragile electronics) and they can also give you suggestions on the best way to pack to minimize unlikely damage. Our workers are capable, efficient and professionals in their job and are willing to take and give best advice to make your moving as perfect as possible. It is very difficult to get such assistance when the moving is done by shipment or cargo, making lorry movers in Singapore a perfect choice.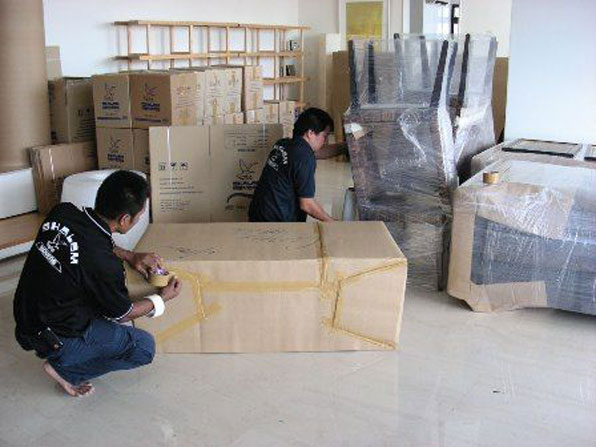 Finally, the most important factor you need to consider for long distance moving is that your goods are delivered and received quickly and damage-free. It is best to choose a service which can provide you confident transit. Lorry movers in Singapore are efficient movers due to its many advantages and with the best communication service, you can be assured that your long-distance moving is taking place perfectly.